Suggested by Liz Hagaman Buls. You have to see these pictures of support of the U.S. from around the world. Thanks, Liz!
Get your church's site posted here. We'd like to see where you are attending now!
Elizabeth Hageman Buls's Church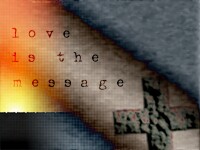 On this page we will provide links to various resources. We may include topics and articles that will further your faith, educate you on important issues, or provide a little entertainment.
Would you like to let others know about the resources listed here? Have you read the books or looked at the links? Let us know what you think. Would you recommend them to others?
Recommended Reading by John Stemen:
Your God Is Too Small by Mark Buchanan
Paul, A Novel by Walter Wangerin
Wild At Heart by John Eldredge (men's reading)
Dangerous Wonder by Mike Yaconelli
The Prayer of Jabez by Bruce Wilkinson
Reflections on the Movies by Ken Gire


HAS ANYONE READ ANY OF THESE BOOKS?
I'M READING "IS YOUR GOD TOO SMALL". A GREAT BOOK.

---CINDY T.